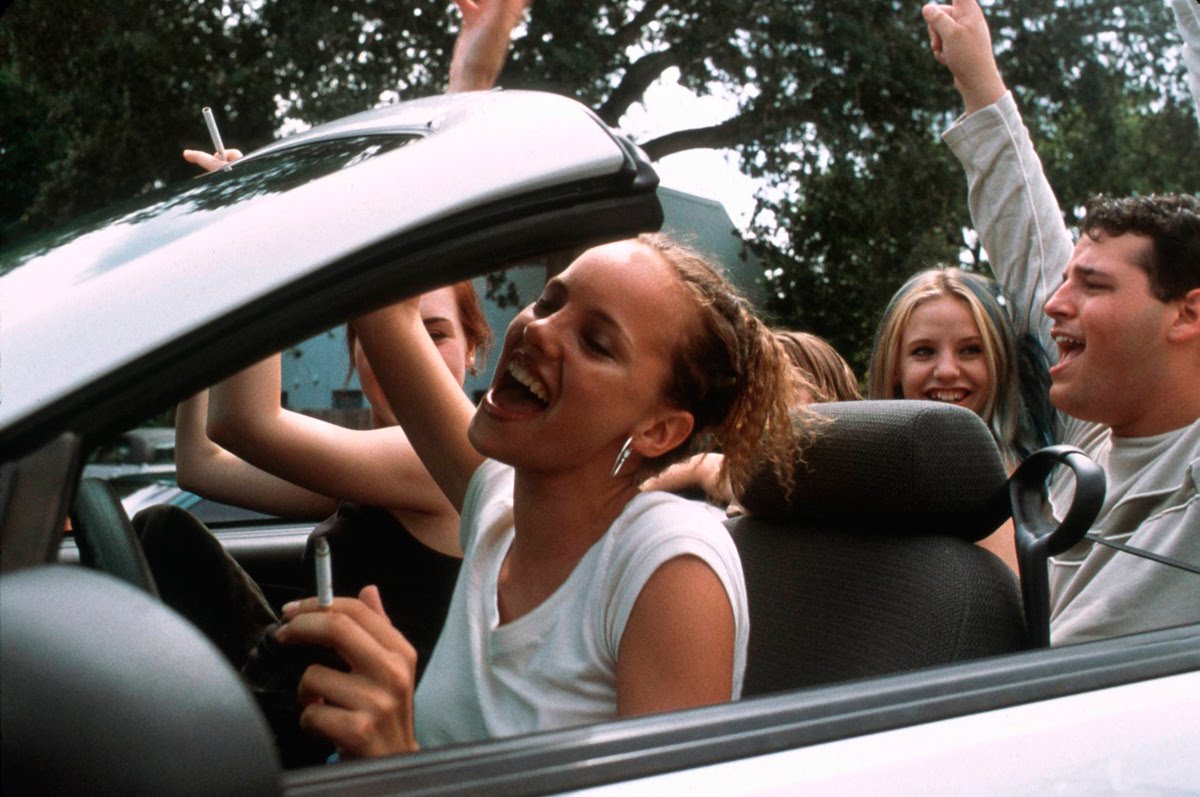 BULLY - 'The Making Of..."
My first Editing assignment for Producer Chris Hanley at Muse Films was to cut a Feature length Documentary of Larry Clark's BULLY which starred Brad Renfro, Michael Pitt, Nick Stahl, Bijou Phillips and Rachel Miner, amongst others.
RIOT ON REDCHURCH STREET - Feature Writing/Directing Debut
This singularly unique music driven feature stars SAM HAZELDINE, JESSE BIRDSALL, ALYSSON PARADIS and RHYS JAMES. With original songs by SIOBHAN FAHEY. All shot on location in East London during actual riots…
OUT OF REACH - Writer
This was my first re-write job for FRANCHISE PICTURES, but I re-wrote 70% of the screenplay and ended-up with an on-screen writing credit. It's a Steven Seagal movie - which brings obvious limitations - however, it was tremendous fun to work alongside the likes of MATT SCHULZE (The Transporter) and British Comedy Actor ROBBIE GEE (Snatch)… Plus - the 'ballroom chase' and ultimate 'sword battle' (pictured here) were shot on location in a former 'palace' built by Stalin, which is in the middle of WARSAW, POLAND.
LONDON FIELDS - Editor
This is the first Feature where CHRIS HANLEY hired me to cut the narrative, instead of just BTS or 'promo.' And it really was an all-star cast including; JOHNNY DEPP, AMBER HEARD, THEO JAMES, BILLY-BOB THORNTON, CARA DELAVIGNE and JASON ISAACS… The movie isn't out yet, so all I can really disclose is that the esteemed VINCENT MARAVAL liked the jump-cuts I introduced in some of the early scenes…
SPUN - Writer/Editor - Feature Doc & Promo
Chris Hanley from Muse and Danny Vinik (one of the other Producers) had me cut and script a 'Making Of' Documentary' plus various on-line promo used for the International launch and DVD release. Alongside an amazing cazt including MICKEY ROURKE, JASON SCHWARTZMAN, JOHN LEGUIZAMO, the sadly missed BRITTANY MURPHY and MENA SUVARI - Spun marks the feature directing debut of 'Music Video legend' JONAS AKERLUND…
SPRINGBREAKERS - Writer/Editor - Feature Doc for VICE and On-line Promos
Another one of those strange moments spending weeks in Chris Hanley's garage - cutting hundred of hours of BTS into a Feature Length Documentary and On-line Promo - sometimes overseen by a guy from VICE TV… Hilarious stuff with SELENA GOMEZ and JAMES FRANCO literally peeing their pants… A great cameo by Miami Rapper GUCCI MANE, too…
THE PROTECTOR/STALLONE PRESENTS - Writer and Rewrites
By the time Franchise Pictures ended, I had worked on almost a dozen uncredited rewrites for actors like Laurence Fishburne and Al Pacino - but the last job was to write an Untitled Sequel to ART OF WAR for "Sylvester Stallone Presents." After that, Kevin King and Stallone asked me to rewrite THE PROTECTOR - a script partially written by Stallone himself.
A ROOM WITH A ZOO (Winachi Tribe) - Writer/Director/Editor - Long Form Music Video -
Hailing from my hometown, Manchester, England - The Winachi Tribe are an Electro-Funk group managed by a colleague… I built this music-video for them from the ground-up, writing, directing and editing what became a 10-minute short which starred TOMMY FLANAGAN from SONS OF ANARCHY and PEAKY BLINDERS… The real kick was shooting footage with a white horse in the middle of Malibu Canyon… READ THE STORY…